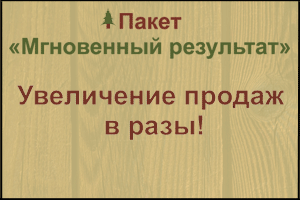 City: Moscow, Russia
Organization name: show
Product: Bath
Material: Chopped logs
Wood species: Conifers:pine
Moisture content: Natural
Price per square meter: 6400
Description:
Want a sauna from a log? Then we are at Your service. Company Frame bath Pskov offers the construction of wooden houses and baths of logs at affordable prices. We love to work with this material and every house or bath are built with the soul and all the technologies of construction.
The main principles of our company:
• High-quality material - own production houses.
• Professionalism - we employ only experienced crews and supervise the entire construction process from A to Z.
• Quality – all phases of construction are controlled.
• Decency. We value the trust our Customers and always do our work faithfully and responsibly.
• Availability. Our prices are reasonable and do not exceed the stipulated value in the construction process.
• Always looking for ways to reduce the cost of construction that would reduce the cost for customers.
We can:
• Build a house or a bath of chopped logs under a roof and under the key.
• To choose the construction technology and material in accordance with Your requirements and for Your budget.
If You want to build reliable, durable and inexpensive bath log cabin or home log call, we are happy to advise. By choosing our company, You will receive a robust structure made of wood, which he dreamed!
Contact details: show contacts
Translated by
«Yandex.Translator»
June 17, 2019, 3:44 p.m.
НАЙТИ ПЕРЕВОЗЧИКА