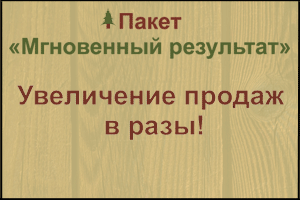 City: Tyumen, Tyumen region, Russia. (also in regions of Russia (

Novosibirsk region
Volgograd region
Kaliningrad region
Kamchatka Krai
Krasnodar region
Kurgan region
Leningrad region
Magadan region
Moscow
Moscow region
Murmansk region
Nenets Autonomous Okrug
Omsk region
Primorsky Krai
The Republic Of Adygea
The Republic Of Karelia
The Republic Of Komi
The Republic Of Sakha (Yakutia)
The Republic Of Tatarstan
Rostov region
Sakhalin region
Sverdlovsk region
Republic Of Crimea
Khanty-Mansi Autonomous Okrug
Chelyabinsk region
sankt_peter
Sevastopol
Yamalo-Nenets Autonomous Okrug

Organization name: show
Product: Garden furniture
Wood species: Deciduous
Moisture content: The dry forest
Price per cubic meter in rubles: 68000
Description:
We offer you to buy ready-made coffee TABLES with SLABS (one-piece transverse cut down the tree) CAUCASIAN POPLAR with filling of epoxy resin, the fill color is transparent emerald. While tabletop is not attached to the base, they can flip the other side and choose the most favorite picture of the slab – each of spil is unique. Also, if you want, you can change the base by choosing wrought iron or tubular shapes.

There are tables with slabs of different diameter and cost: 850х700х450мм and 870х850х 450mm, the cost from the 68000 RUB.

The sale also features:
original SQUARE TABLE with top, lined with cubes of pine, with a fill of transparent epoxy resin, stacked base made of pine, size 1010х1010х605мм - 20000 rbl.;
- rectangular dining TABLE-RIVER longitudinal to the slab (2 PCs), made by technology of epoxy potting cost from 80000 RUB.

Ready to make a table on your sketch and fill color – any.

For ordering or clarification of the information you send the request specified in the contact information the email address. email or call us on the phone.

Delivery across Russia transport companies. Shipping for Tyumen is free of charge.

Contact details: show contacts
Translated by
«Yandex.Translator»
April 30, 2019, 10 a.m.