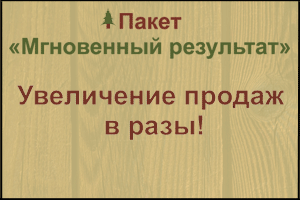 City: Yaroslavl, Yaroslavl region, Russia. (also in regions of Russia (
Organization name: show
Type: Chips
Price in rubles per ton: 100
Description:
Buy: techcare, wood, slabs, chips, sawdust, bark. Self Yaroslavl, Kostroma oblast!

Good day gentlemen tenants, operators and derevopererabotki.

Company a year-round ready to buy: techcare, firewood, felling residues, scraps, slabs, chips, sawdust, bark. Hardwood and softwood.
Will take all mixed together with no sorting. Including wood "stale" for up to 7 years, under the open sky, in the dumps.
If you have large year-round removals (>10 000 cubic meters per month), consider delivery options separarately equipment for crushing all debris from branches, leaves, dead wood and the removal of chips deposada. Required calculate the value of raw materials on the road (which will come-will leave road tractor with semitrailer).
Monthly requirement 30 000 - 35 000 cubic meters.
On the territory of Yaroslavl region self.
The cost depends on the conditions, volumes, humidity, distance and time of transportation.
Consider the suggestions from Kostroma, Ivanovo, Vologda, Tver and Novgorod regions.
Waiting for Your suggestions, from 1000 m3.
Shipping calculation: the area of the Plant carbon in the Danilovsky district of the Yaroslavl region.
______

With respect and hope for mutually beneficial and long lasting cooperation!
Contact details: show contacts
Translated by
«Yandex.Translator»
March 16, 2019, 7:57 p.m.
НАЙТИ ПЕРЕВОЗЧИКА