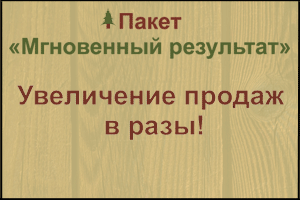 City: Perm, Perm, Russia
Organization name: OOO "Camel"
Type: Forestry equipment
Name: Komatsy complex
Year of manufacture: 2015
Price in rubles: 25,000,000
Description:
In: the complex:
Harvester 931
Release year - 2014
Time - 11 200 m/hours
The head 132

The 865 forwarder
Year of manufacture - 2015
Time - 12 500 m/hours

Machine ready to work, are in good serviceable condition
The whereabouts of the Russian Federation

Price including VAT

Additional description and photos upon request.
Help with delivery vehicles in Russia
Contact details:
additional description and photos upon request.
Help with delivery vehicles in Russia

Multi-line telephone for ordering ☎ (342) 2700998
Hotline☎ +79129815005 or +79125923600
kamsel@perm.ru or kamsel@kamsel.ru

Your task - our solution!
Camel is always there!
www.kamsel.ru

#Forest #Company #Kamsel #Camel #Perm #Perm #Lesozagotovitelnaya
#Harvester #Forwarder #Skidder #JohnDeere #Timberjack #Valmet #Komatsu #Ponsse #ROTTNE #Volvo #TimberPro #Logset #KamselTimberPro #КамсэлTimberPro #TimberProПермь #TimberProPerm #Tigercat
#Harvestman #Bay #ROERBARRACUDA #roerbarracuda #roerperm #roerural #roerkamsel #Oregon #Agedependency #Agecommunity #Agedependency #Ogedai #Ageofmythology #Ageofheroes #Ageofconan #Gedoppelt #OregonPerm #GB #IggesundForest
#tracks #chain #antiskidchains #caterpillar #appraisalsmy
#Olofsfors #Камсэлolofsfors #Уралolofsfors #olofsfors #kovaxsoft #ecotrack #Rud #OFA #CLARK #TRYGG
#RVD #Parker #Expert #SEMPERIT #DHYDRO #FINNPOWER #UNIFLEX #O+P
#PALMS #Waratah #LogMax #Trelleborg #Nokian #lesozagotovka #vseoblesozagatovke #logging #lexapromigrainexg
#Lenyashin #Trelleborg #TrelleborgForest #TrelleborgTwinForestry #Nokian #Nokianforest #trelevochnaja #tractor #zagotovila #wheels #tires
#Разборкалесозаготовительнойтехники #Rusbalkaninform #rasborinae #Ponsse #PonsseBuffalo #PonsseErgo #Razbrosannye #zapchastina #zapchastyami #pereraspredelenie #запчастиJohnDeere #разборкаValmet #запчастиValmet #РазборкаJohnDeere #РазборкаJohnDeereПермь
#Tool #Manipulator #Trick #Chainsaw #Stihl #Husqvarna
#PetroCanada #ПермьPetroCanada #УралPetroCanada #Chevron #Texaco #Camelcaseelementname #FUCHS #PIUSI #Gazprom #SHELL #STATOIL #CASTROL #MOBIL
##Engine #Remontniki #Remethylation #Diagnostics #Seroclearance #Izgotovleniya #Metalworking #Hydraulic #Pipe #Stock #Astronavigation #Bearings #Crosses #Brunsbuettel
#Isingenisi #Kreditrechner #Isinglass #Leasing #Credit
Site: https://vk.com/market-45337840?section=album_1
Translated by
«Yandex.Translator»
April 17, 2019, 8:56 a.m.
write to the author of this advertisement: