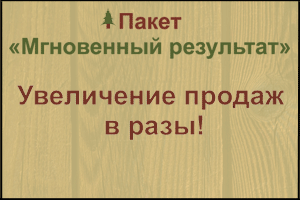 City: Sokol, Vologda region, Russia
Organization name: show
Type: Edging:Board
Wood species: Conifers:fir
Moisture content: Natural
Length in mm: 3 - 6
Width in mm: 100 - 250
Thickness in mm: 25 - 50
Price per cubic meter in rubles: 1
Description:
The company buys edged timber of coniferous breeds (pine, spruce) of natural humidity in Sokol (Vologda oblast) , the following sections:
1)Saw-25*103*4/5/6 test-22*100*4/5/6;
2)Saw-25*154*6 test-22*150*6;

3)the Saw-40*103/128/154/184/205*4/5/6,
transcripts-38*100/125/150/180/200*4/5/6;

4)Saw-52*103/154/205/208/250*6,
transcripts-50*100/150/200/205/245*6;

5)Saw-47*105/155*6 test-44*100/150*6.

Quality requirements:
1. GOST 8486-86 (grade 0-2)
2. Maximum deviations sawing the thickness and width 0/+3mm in length 0/+50mm.
3. Adherence to geometry, no rot, cracks, mechanical damage, blue stain, chips, bark, bark, rotten and tobacco knots knots.

The lumber for this specification is processed further.

The company purchases lumber all year round on a permanent basis.
Contact details: show contacts
Translated by
«Yandex.Translator»
July 9, 2019, 11:20 a.m.