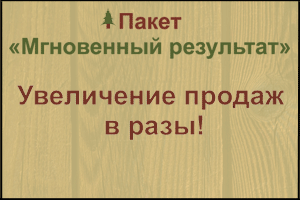 City: Serpukhov, Moscow region, Russia. (also in regions of Russia (

Tula region
Moscow
Kaluga region

Organization name: OOO "Pilotka"
Type of business: Wood production
Price in rubles: 2,200,000
Description:
For sale woodworking enterprise situated in Moscow region, Serpukhov region, Protvino. The company is equipped with the latest machines, transmission type disc sawing, providing a perfect geometry of lumber with industrial production:
- Bronovil - Force 750m
- Mnogoe - Triumf 300
- Garbally - Grad 4m
- Mitre
Grinding
For machine tools and equipment, providing automation of the production process:
Rack feeder/split logs
- Automatic transfer table
- Feed and receiving tables, roller tables.
- Equipment for packaging of lumber with a supply of consumables.
All machines are connected into a single system of aspiration, bringing sawdust into the street into the container. A contract for the export of sawdust and trim.
All new machines warranty.
There are two sets of MPI on each machine. Made additional spacers to megapel and gorbalenya machines. The machine is equipped with lasers for accurate and economical sawing.
Shop area of 360 sq. m. equipped with a crane. Heated. Ceiling height and allows the gate to enter the truck to load inside of the shop.
Electrician (cables, pads) paved new. There is a common grounding system. Rent shop 45T.R./months. There are water. In the property there is Kara carrying capacity of 3.5 tonnes. Near the enterprise are two major wholesale buyer of lumber, as well as two of the market for cash balances.
All machines and equipment for machine tools this year to get the state subsidy of 30-50% of their value! All documents are available. Hurry!!! A reasonable bargain.
Sale due to the inability to maintain two businesses at the same time and large distance from the new residence.

Contact details:
8-903-111-68-71
Igor
Video:

Translated by
«Yandex.Translator»
July 3, 2019, 6:56 p.m.
write to the author of this advertisement: