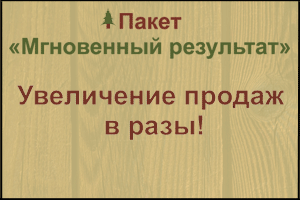 City: Kaliningrad, Kaliningrad region, Russia. (also in regions of Latvia ( Czech Republic (
Organization name: show
Type: Edging
Wood species: Coniferous:larch
Moisture content: The dry forest
Length in mm: 3000 - 6000
Width in mm: 100 - 200
Thickness in mm: 25 - 55
Stock: Under the order
Price per cubic meter in rubles: 14500
Description:
High quality timber from Ecologically clean Siberian Larch.
According to customer specifications. The individual approach.
Any cross-sections, lengths and sizes.
Boards, beams, flitches.
Useful properties of larch wood
Larch
A high degree of strength. On the characteristics of this natural construction material is not inferior to the strength of oak wood. Therefore, products made of Siberian larch are resistant to various negative impacts, damage and extremely durable.
Does not rot and is resistant to fungi. In the composition of this wood contains the gum, and, as a consequence, products from the Siberian larch does not undergo the formation of fungi and rot. This is possible only if you have complied with the necessary conditions of qualitative processing Board (technology of drying and temperature).
Does not deform and does not swell. The materials are made from larch wood, can be successfully used in rooms that have high humidity because the wood is not adversely affected by moisture, so does not swell and is not deformed.
Natural, environmentally friendly material. He not only has no negative effects on humans and the environment, but also brings health benefits. House built of this wood, create the most favorable microclimate for the life of their inhabitants. In the house, the construction of which used data from building and finishing materials, fully felt Union with universal nature.
On the properties of boards made of larch

Quite hard and resinous wood, causing a beautiful fortress Board, its resistance to infections by bacteria and rot, and fungi and moisture penetration. Yes, and the level of fire resistance it is far superior to other wood species available on the territory of Russia.

The density structure is complementary to the above mentioned properties of low thermal conductivity material. Additionally produced heat insulation of flooring very convenient for the arrangement of a closed surface, such as a veranda, an indoor swimming pool and others. Construction, which requires the purchase of this Board.

As an example, emphasizing the hardness and a considerable period of use, always touted the fact that the Venetian piles operation. Their contact with sea water for decades has not contributed to the loss of strength, but rather changed their structure, giving the material a kind of fossil.

Environmentally friendly larch excellent

The proponents of the application of exclusively environmentally-friendly material for finishing are a significant advantage in the larch. Except that it has no aggressive compounds, Siberian larch and allocates restorative aura and has beneficial effect on the whole body.
Scientists explain such properties of wood with the place of its distribution. But it is several thousand miles away from industrial zones and individual enterprises, which are sources not only of chemical pollution.
Contact details: show contacts
Translated by
«Yandex.Translator»
April 17, 2019, 2:26 p.m.