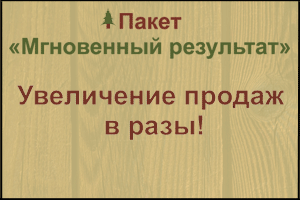 City: Dzerzhinsk, Nizhny Novgorod region, Russia
Organization name: show
Type: Edging
Wood species: Coniferous
Moisture content: Natural
Length in mm: 3000 - 6000
Width in mm: 150 - 200
Thickness in mm: 50 - 100
Stock: In stock
Price per cubic meter in rubles: 22000
Description:
Lumber treated onebusaway composition "Negorin" self-produced in an autoclave by the method of airborne (Vacuum-Pressure-Vacuum).
Autoclave impregnation of wood (impregnation) can reliably protect it from various types of fungi and insects, fireproof and moisture resistance. That is, in this method, impregnation of wood fire and bio protective composition as deeply penetrates into the structure of the wood, protecting it for many years. Guarantee up to 70 years.
This lumber is widely used in timber frame and wooden construction (rafter system, logs, locations of direct contact with water and soil).
Always in the presence of treated lumber (the Group of constant availability):
- Timber 100х100х6000
- Timber 50х100х6000
- Timber 50х200х6000
- Edged Board 25х150х6000
- Edged Board 50х150х6000

Possible treatment under the order of any assortment.

Contact details: show contacts
Translated by
«Yandex.Translator»
May 17, 2019, 8:17 a.m.