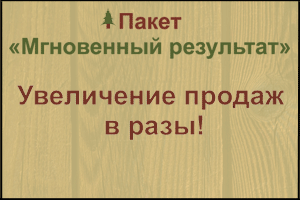 City: Chudinovo, Novosibirsk region, Russia. (also in regions of Russia (
Organization name: OOO "Maslyaninskiy Lespromkhoz"
Type: Edging
Wood species: Conifers:fir
Moisture content: Natural
Length in mm: 1200 - 6000
Width in mm: 50 - 150
Thickness in mm: 20 - 150
Stock: In stock
Price per cubic meter in rubles: 9500
Description:
Ищем постоянного покупателя на пиломатериал породы пихта.
Примерный ежемесячный объем составляет 500 м куб.
Цена 9500 рублей без НДС с погрузкой в вагон на станции Ложок (код станции 852905) Зап.-Сиб. ж/д.

Contact details:
LLC "Maslyaninsky the timber industry enterprise" Novosibirsk region p. Chudinova
Mob.: +79061942827 Director Fomenko Nikolay Gennadievich
Phone: +7(38347)45256
Fax:+7(38347)45420
Site: http://www.masles.ru/
Video:

Translated by
«Yandex.Translator»
Dec. 26, 2018, 3:29 p.m.
write to the author of this advertisement: