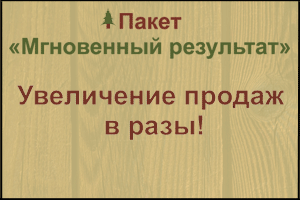 City: Moscow, Russia
Organization name: show
Type: Mills
Tool name: The OSMA mower Melcerovic TPF/UX on a tractor
Price in rubles: 123
Description:
Mower (fixed bits) for the tractor 80-330лс
Standard:
Mower tractor for forestry work, felling of bushes, dense vegetation and small trees; the field of: municipal, agriculture, forestry, vine growing and wine, gardening, green lawns:
•steel housing high strength DOMEX 700-SS355
•internal frame with a double casing of sheet material HARDOX 400
•mount – three-point hitch category II
•durable rotor with fixed cutters UX456 c carbide tungsten itaukei
•robust bearings of the rotor with double row spherical roller bearings
•moving base removable adjustable slides(bolts) in height HARDOX 400
•gearbox with built in clutch idling, 1"3/4 Z6 with lubrication in oil bath
•reinforced PTO
•transmission – drive two-way trapezoidal belt SPBX
•two hydraulic cylinders for raise/lower of hood (for small models one)
•double curtain of steel chains d/rotor protection
•powerful mechanical pusher frame (suitable d/shredding high vegetation d/prevention of falling of trees on the cab)
•ability to work with a deep in the ground (depends on the power of the tractor).

Mower tractor TPF/UX pack with frame
Model TPF/UX 220
Article 18022
Those.features:
Working width 2200 mm
Dimensions LxWxH mm 1435х2600х1172
The maximum cut Ø см40
The number of belts, the drive units 5+5 bilateral
Weight (standard) kg 1980
ROTOR standard
Ø rotor/slicer mm 273/510
the rotational speed rpm 1000
the number of cutters PCs 51
propeller shaft (standard) 8-spline with the clutch disc
HP** 180-220
the frequency of the PTO rpm 1000
Example and analogues MTZ-1523,MTZ-2022,HTZ-150,K-700
The height of the frame мм1745
Spare parts / consumables "UX" Cutter

Conditions
Payment after signing the contract, delivery and/or invoicing.
Payment terms: 100% prepayment
Production time in stock
The warranty is for 12 months and supported by the manufacturer together with the Supplier.
Validity the validity of the commercial proposals 10 days. In case of change of the Producer price before the contract of delivery the Supplier reserves the right to recalculate the value.

Contact details: show contacts
Translated by
«Yandex.Translator»
July 29, 2019, 5:03 p.m.
НАЙТИ ПЕРЕВОЗЧИКА