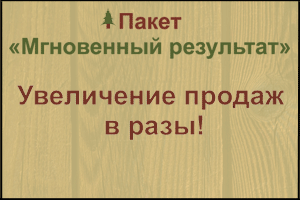 City: Petrozavodsk, The Republic Of Karelia, Russia
Name: Vasiliev Dmitry Mikhailovich
Gender: Male
Age: 45 years
Category: Leaders
Education: higher
Education and specialty detailed: Ural State Forestry Academy.1996 Higher Later the lumber-mechanical. Mechanical engineer. Machines and equipment of forest complex Day/Full-Time
Standing (years): 23 years
Experience: April 2017-present. Pragma, OOO. Project Manager Organization and control of construction works performed by crews. Metal.Supply sites with materials. The projects regulatory bodies: the technical supervision and so on. January 2016 — April 2017 SP Ivanov N. In. Managing Organization,monitoring of forestry work crews. Management teams when performing General construction and electrical work. Conducting negotiations, conclusion of contracts with customers. Logistics. Acceptance of work, delivery to customers. may 2015-December 2015 OOO "Senyavskiy machtopropitochny plant", production Director Construction, commissioning of the main production site of the plant. Work with suppliers of equipment, tooling, new machines, materials for production. The organization of the production process. Management of the team. Ensuring implementation of production plan. October 2013 — February 2014 OOO "Standard Karelia", Chief of production "Management of industrial and economic activity workshop for production of PVC Windows". January 2009 — October 2013 DOK, OOO, Director Management of industrial and economic activity of enterprise, major and minor subdivisions, the organization of the contents of buildings and structures, the operation of the gas boiler, crane station, transport station, 5 years and 2 months September 2008 — October 2013 JSC "Timber plant", Deputy General Director "Woodworking, window, door manufacturing, consumer goods, lumber, services of responsible storage of goods, services, drying and processing of lumber. Management of industrial and economic activity of the enterprise. Work with suppliers of lumber, supplies for production needs. Organization of work of Department financially-technical supply. Work on sales: finding new clients, work with contractors. The organization of the production process. Involved in the introduction of new equipment, new products, expanding the range of products, organization and finishing shop of joiner's products, a line segment jointing wood drying Department. Organization of work for the crane industry."
Job title: Head of production (shop),foreman, engineer, Manager.
Expected salary: 80,000 ₽
Married: да
With children: да
International passport: да
Extra info: Experience of creation and development of enterprises from "zero". Work with suppliers and customers. Determine the optimal number and selection of personnel. Control and optimization of the production process: acceptance of raw materials, drying, processing. The introduction of new technology. Definition of pricing policy. Organization of work of service of MTS. Control of goods and materials. Interaction with regulatory authorities. Instructions Time management Group of companies Pilot, Astrakhan Course name: 2012 School: End date: Industrial safety. OOO Safe tech., Astrakhan Course name: School: End date: staff Management OOO Elisha, Astrakhan The name of the course: 2010 Driving license category B, C
Contact details:
8 963-749-41-22
«Yandex.Translator»
Sept. 18, 2019, 9:20 p.m.
write to the author of this advertisement: