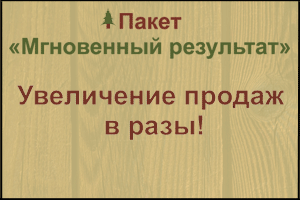 City: Kirov, Kirov region, Russia
Organization name: show
Product: Glued products:glued laminated timber
Wood species: Conifers:fir
Moisture content: The dry forest
Price per cubic meter in rubles: 21500
Description:
- We accept orders for manufacture of houses, baths, gazebos from glued beams of the highest quality chemically treated Teknos JRM
- Develop a project , a preliminary calculation FREE of charge
- Environmentally friendly, expensive two-component EPI-glue, made in Japan.
- Organize delivery to any region directly from the factory in Kirov region.
- Own production in p. Nagorsk, Kirov region
- Complete all necessary material, you just have to collect the finished object.
Low prices on laminated veneer lumber price from over 15000 cubic meters.
Call, I will answer all your questions! Describe in detail about the section sizes and price.
Contact details: show contacts
Translated by
«Yandex.Translator»
June 17, 2019, 12:14 p.m.