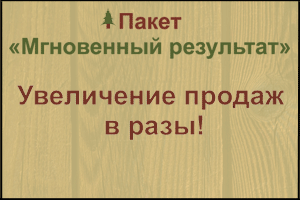 City: Moscow, Russia
Name: Fefilova Olga
Gender: Female
Age: 28 years
Category: Specialists of forestry
Education: higher
Education and specialty detailed: 1. Northern (Arctic) Federal University. Russia (Arkhangelsk) Forestry engineer with a specialization in forest certification 2. Folkakademin Lärkkulla, Finland. Finnish
Standing (years): 4 years
Experience: February 2015 — November 2016 OOO Pnevmoelektroservis Saint Petersburg, pes-rus.ru/ Assistant Manager - implementation of advertising and exhibition activities of the company; - monitoring and filling of sites of the company; - organizing events to promote products; - sorting of incoming documents check-in and pregesterone, transfer of documents does not require registration directly to the specialists; - send the documents to the branch staff, accounting, and preservation of the documents of the enterprise; - track passing through the branch contracts with customers; - providing reception, processing of primary documents for payments to contractors; - preparation of meetings, registration of protocols of meetings and ensuring their storage (as directed by the head of the firm); - organization of business trips of employees (booking of air/railway tickets, hotel rooms, transfers) - track the status of the exhibition hall (price, availability, items); April 2014 — January 2015 VEDI TOUR GROUP-SPb, OOO Saint Petersburg, www.veditour.ru/ Services for the population... Show more Manager on work with corporate clients sales promotion of company's services; - maintenance of documents circulation; - conducting negotiations; - preparation of reporting; - participation in the review of the claims coming from buyers for supplied services; - foreign trips with the aim of concluding contracts with service providers; - participation in professional exhibitions. - promoting the development of long term partnerships with customers and suppliers. October 2012 — April 2014 Oliana, LTD Saint Petersburg, www.oliana.spb.ru Sales Manager 2012-2013, translated: Head of sales 2013-2014 - analysis of market situations supplied by the company of services, development of proposals on improvement of the price policy, product range and list of services of the company; - formation of a commercial competitive conditions for all groups of customers; - search for potential customers and suppliers; control of promotional materials; - organization of advertising and exhibition activities of the organization; - filling company's site; - planning of staffing, search and selection; - coordination and distribution of work between the performers.
Job title: engineer
Expected salary: 40,000 ₽
Married: нет
With children: нет
International passport: да
Extra info: Additional information: Driving license cat "B", driving experience 7 years. Don't smoke. Not married. No children. About me: - Quick learner, able to work in a team. - Confident user of PC: 1C 10.3, Microsoft Word, Excel, Access, Power Point, Internet and E-mail. Model. exe, STAT. exe, Master tour, client-Bank, MTS BANK. - Have good social skills, and the ability to work independently under pressure of deadlines. - I'm willing to be mobile, if necessary, and to contribute to the efficiency and profitability of the company. - Show great interest in forestry, ecology, wood industry, also have the knowledge of FSC certification; - Skills advertising Internet, information handbooks and journals. Assistance in the organization of training workshops.
Contact details:
Moscow. The University Subway.
Number for connection: +7 966 0283199
Translated by
«Yandex.Translator»
March 29, 2017, 10:24 a.m.
write to the author of this advertisement: