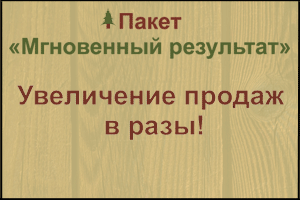 City: Chelyabinsk, Chelyabinsk region, Russia. (also in regions of Russia (

Arkhangelsk region
Novosibirsk region
Altai Krai

Organization name: OOO "APM"
Type: Equipment for wood wastes processing
Equipment name: deport
Price in rubles: 75,000
Description:
-Removable counter-knife adjustment for the fraction
-Power: 5.5-11 kW
-Performance 1-2,5 cubic m/h
Knives article 6KHV2S / 9KHS
-Thickness: the sieve of 5mm, 8mm blades, hammers 6mm
- Calibrated sieve
- 2 pulleys for drive belts
- Protection from the departure of the splinters of wood
- Reinforced frame - guarantee of stability
Contact details:
г. Челябинск
ул. Российская, д. 35а.
Тел: 8(351)277-91-51,8(351)215-07-39
Беспл по РФ 8-800-511-36-16
Почта: apm-chel@yandex.ru
Site: http://stan-74.ru/
Video:

Translated by
«Yandex.Translator»
July 26, 2019, 9:33 p.m.
НАЙТИ ПЕРЕВОЗЧИКА
write to the author of this advertisement: