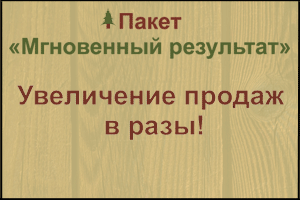 City: Moscow, Russia. (also in regions of Russia (

Altai Krai
Tomsk region
Novosibirsk region

Organization name: show
Type: Drying equipment
Equipment name: Tumble dryer
Price in rubles: 450,000
Description:
Our drum dryers to work on any type of fuel.
Guarantee - 5 years! The wall thickness of the drum is 12 mm.
A gas burner. The diesel burner. Burner for crude oil. Burner on furnace oil. Fuel oil burner. Combined gas-diesel or gas-oil.As well as coal and wood.
Tubular rotary kiln, allow to warm, bake, defrost and dry loose and bulk materials: sand, gravel, sawdust, clinker, diatomite, ferro-alloys, peat, clay, nitrates, sunflower husk, PGS, gravel, chips, limestone, marble, sodium chloride, anthracite, straw, dolomite, chips, salt, seeds, grain, yeast, gypsum, grain, malt, chalk, ash, sugar, bentonite, sludge, iron, mineral powders, fertilizers, concentrates, pyrite, coke, sodium carbonate, slag, animal feed, litter, manure, coal, phosphorite, chips, quartz, glass, stone, soda, dirt, soil, ore, graphite, husk and other materials, raw materials and intermediates.
Low prices! Equipment in stock! Shipping! Installation! Guarantee! Service!
Contact person: Vladimir Petrovich.
We are located in Voronezh.
---
Drum dryer drum dryer sand drum dryer sand,buy sand dryer,drum oven for drying of sand,the production of dry construction mixtures,dry sand,tumble dryer
buy drum dryer, sand dryer,rotary drum equipment for dry mixes,drying equipment,sand dryer of drum type,drying drum for sand,dry mortar, MESI,equipment tumble dryer for sand to buy,equipment for drying sand price,tumble dryer sand price,rotary drum dryer price,dryer drum vrawdata, buy,equipment for dry mixes price, production of dry building mixes to buy, the production of dry mixes price,dry mortar equipment price tube furnace.
Contact details: show contacts
Translated by
«Yandex.Translator»
April 3, 2019, 8:18 a.m.