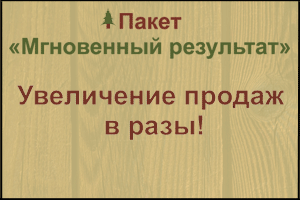 City: St. Petersburg, Leningrad region, Russia
Organization name: American Wood LLC
Type: Lining
Wood species: Coniferous
Moisture content: The dry forest
Price per meter in rubles: 19000
Description:
Buy fir and pine sheathing boards (separately by species) 12х120/145х3000-6000mm, 14х145х3000-6000mm. We invite to cooperation of producers from the North-West region.

Please contact the organization with a modern D/O facilities, private kilns from 300 m/3 one-time download, with produced volumes from 1000 m/3 per month.

The condition of delivery FCA St. Petersburg or FCA the plant.


Contact details:
Tel: 8 (812) 924 6328
E-mail: info@AmericanWood.us

Site: http://AmericanWood.us
Translated by
«Yandex.Translator»
Nov. 30, 2018, 8:35 p.m.
write to the author of this advertisement: