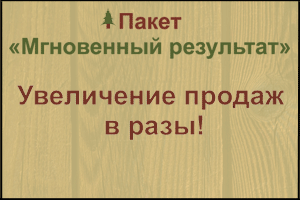 City: Novosibirsk, Novosibirsk region, Russia
Organization name: REGION LES TORG
TIN: 5406992450
Wood species: Conifers:pine
Diameter in centimeters: 15 - 60 см.
Length in meters: 3 - 12 м.
Price per cubic meter in rubles: 1800
Description:
REGION LES TORG

Offers direct supplies of round timber,
lumber from 5,500 rubles m3 (size of customer) from Siberia.
Logs export high quality grade 1-2, without rot, blue stain and insects, quality guarantee.
Diameter: D 16-18;20-24 D;D 26-30;D 32-36;D 38-40;42 D and above
Possibility of sorting the wood by D the diameter
Range:

- Pine 1800 rubles m3

- Larch 2900 rubles m3

- Cedar 3100 rubles m3

- Birch 1800 rubles m3

El 1800 rubles m3

- Fir 1800 rubles m3

Aspen 1800 rubles m3

- Redstone. 1800 rubles m3
Opportunity in the shortest possible time to deliver the materials to Your object, and established work will provide You best price.
Shipping depends on the line and ready to make a deal.
The principle of cooperation; the Minimum order is 500 m3
Our capabilities allow us to ship from 5000 to 10 000 m3 per month.
Form of payment
Payment at Your discretion, cash, Bank transfer.

Deliver all over Russia and CIS, Countries of Near and Far abroad, road transport, railway transport, according to Your desire.
Detailed information was given only on request (Specification, volume, regularity, form of payment).

If You have any further questions please contact Alexander Director

"The REGION of LES TORG" open to suggestions.
Individual approach to each client


Contact details:
Alexander S. Sokolov the mob. tel.
+7 (962) 826-17-44
+7 (909) 529-83-14
email: regionlest@mail.ru

http://regionlestorg.ru/
Site: http://regionlestorg.ru/
Translated by
«Yandex.Translator»
Aug. 4, 2019, 8:16 a.m.
НАЙТИ ПЕРЕВОЗЧИКА
write to the author of this advertisement: