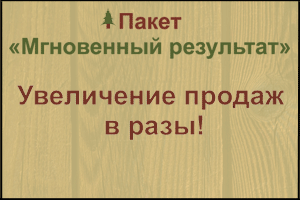 City: Kansk, Krasnoyarsk territory, Russia
Organization name: LLC "sibles"
Type: Timber harvesting
Price in rubles: 15,000,000
Description:
The right of rent for 49 years (agreement of 2011)
Kan forestry. Taganskoe the regional forest district 4192га
Annual allowable cut - 14300м.cube.
Conifers (spruce, fir, cedar) - 8900м.cube. (35га)
Softwoods (birch) - 5400м.cube. (30ga)
The cost for 1 cubic meter - 33руб. a year.
Distance to the town of Kansk - 100-130km.
There are taps for undercuts for 2 years. Needles 18000м.cube. You can make another withdrawal of 4000m.cube.
There is a challenge for birch at 4000m.cube. you can take more 20000м.cube.

Contact details:
8-902-990-73-33
Vladimir

Translated by
«Yandex.Translator»
May 22, 2019, 11:16 a.m.
write to the author of this advertisement: