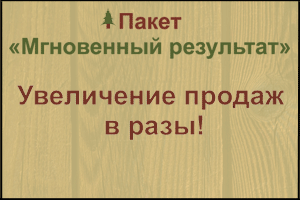 City: Krasnoyarsk, Krasnoyarsk territory, Russia
Organization name: SP Petrochenko, Nina Sergeevna
Type: Edging:timber
Wood species: Conifers
Moisture content: Natural
Length in mm: 2750
Width in mm: 230
Thickness in mm: 160
Price per cubic meter in rubles: 9000
Description:
The organization buys neprofitne wooden sleepers:

1 type - 180х250х2750 - 1000R.PCs
2 type - 160х230х2750 - 900p. PCs
Bridge timber - 240х250х3250 - 10000r.m3

The price shown is including VAT and delivery.

Allowed: Blue stain, worm hole, deadwood.
Not allowed: rot.

The form of calculation is discussed.

The number is unlimited.

Contact details:
89835088737 - Petrochenko, Nina Sergeevna
89235794421 - Petrochenko Denis Petrovich
El. address: sib-forest@bk.ru
Translated by
«Yandex.Translator»
March 8, 2019, 8:39 p.m.
write to the author of this advertisement: