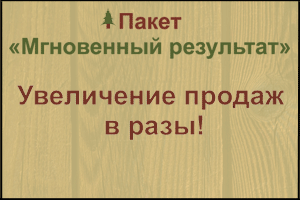 City: Moscow, Russia. (also in regions of Russia (

Leningrad region
Kostroma region
Yaroslavl region

Organization name: show
Type: Bar planed
Wood species: Coniferous
Moisture content: The dry forest
Price per meter in rubles: 18000
Description:
Buy and place the order in Your company.
Strap-lamella of pine, spruce not more than 10%, planed, with chamfered 4x2,2, humidity 8-10%.

The PRICE PER 1m3

Dimensions: mm 850х67х17

750х67х17 mm

660х67х17 mm

Tolerances: On length of -0 + 2mm

On width -0 + 0,3 mm

Thickness -0 + 0,5

Not allowed the following drawbacks: blue, resin, black swirls around the edges and pitch pockets.

Allowed sound knots without cracking, maximum diameter 30 mm., can't be more than half the strap width. Can be small black knots not more than 10 mm. the Core can be fixed, and can not be longer than 250 mm. allowed the splicing, the smallest element 170 mm. Splicing must be tight, with no visible small holes.

Strap passes test of endurance.

It is prohibited to repair round items (pucks, tablets), polyamide and spackle.

You can repair the "Shuttle" followed by a grinding of the repair area.


Packing on pallets not higher than 1.2 m. together with the pallet table.

We have questions that relate to Your production
1. What method of cutting do You use? Tape or brusivka
2. Is there megapel?
3. 4-sided planer
4. Line splice
5. Hot or cold press you are using in your production (hydraulic or pneumatic)
6. Grinding?
7. The drying chamber?



The required volume of 84 m3 per month

In addition, Your company should be in the system yegais be phytocertificate for manufactured products and documentation on how the forest.

Contact details: show contacts
Translated by
«Yandex.Translator»
May 13, 2019, 4:54 p.m.
НАЙТИ ПЕРЕВОЗЧИКА