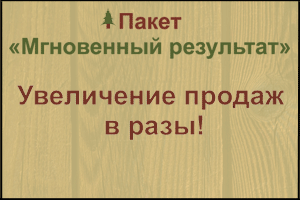 City: Kirov, Kirov region, Russia
Organization name: COMPANY "PARTNER"
Type: Edging
Wood species: Conifers
Moisture content: The dry forest
Length in mm: 1 - 6
Width in mm: 95 - 200
Thickness in mm: 16 - 100
Stock: In stock
Price per cubic meter in rubles: 12500
Description:
Company manufacturer of lumber in the Kirov region.
We offer to supply coniferous timber from certified according to international FSC, organic, healthy, Northern forests:
- international certificate FSC
- new high-precision equipment "KRAFTER" productivity of 80-120 m3 day

four of the drying complex at 480 cubic meters per week

We are interested in long-term, mutually beneficial cooperation!


Selling on the domestic market and for export.
GOST 26002-83 grade 1-4
Contact details:
Sincerely : Alexander Lozhkin

tel:+79536841336
Translated by
«Yandex.Translator»
March 11, 2019, 5:40 p.m.
write to the author of this advertisement: