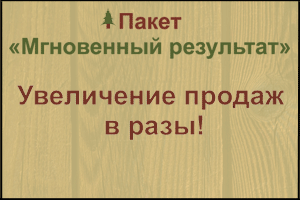 City: Serpukhov, Moscow region, Russia. (also in regions of Russia (

Republic Of Crimea
Sevastopol
sankt_peter

Organization name: OOO "Makil Plus"
TIN: Five billion forty three million twenty four thousand one hundred sixty four
Type: Drying equipment
Equipment name: Drying chamber CDS-60 VLL-250
Price in rubles: 2,500,000
Description:
Drying chamber is intended for drying sawn timber one-time download of 69 cubic metres(nominal lumber) with automatic control of the drying process, Autonomous heat supply from teploagregat the IOC 250.
The coolant is heated air that is fed into the drying chamber from the teploagregat fan.
Drying chamber is a modular team steel construction with the option of moving to another place.
The camera is mounted termocamini reversible axial fans for optimum desired speed of movement of air through the stacks of lumber.
Fuel for teploagregat serve wood waste (pieces, chips, bark, cutting, firewood).Installation is simple in maintenance and reliable in operation, allows to recycle waste and reduce the cost of drying lumber. Download - manual.
Automatic control system of wood drying is made of modules of the controller. The software system allows for drying of different kinds and assortments of wood (spruce, pine, oak, birch, larch). Monitoring and control of equipment is performed by the automation system "Litouch".
Gate camera - sealed, sliding on the rail using the mechanism of disclosure.
Also the big advantage of our drying chamber is absence of necessity of registration in the bodies of Promatomnadzor (Gosgortekhnadzor).

Warranty - 1 year, provided after-sales service.

Manufacturer country: Russia
Type: Convection drying

01.09.2019 to SHARE with the purchase of any drying unit or heat generator DISCOUNT 3% !!!
Contact details:
Manager on work with clients
Alexander +7-916-541-56-80
Site: http://www.makilplus.ru
Video:

Translated by
«Yandex.Translator»
Aug. 14, 2019, 3:55 p.m.
НАЙТИ ПЕРЕВОЗЧИКА
write to the author of this advertisement: