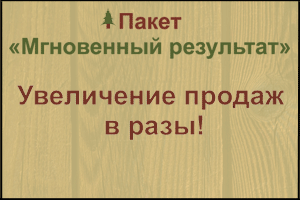 City: Moscow, Russia
Organization name: show
Product: The house
Material: Chopped logs
Wood species: Conifers:pine
Moisture content: The dry forest
Price per square meter: 7500
Description:
We offer construction of log cabins homes and baths. Our company has its own logging plot, the staff team of cutters and builders.
The quality of our products to provide the best forest of the Vologda region and Arkhangelsk region, with professional staff and attentive attitude to each customer.
Here you can enjoy a frame of any complexity and size. Our prices are the lowest on the market, the quality is one of the best.
______________________________________

House framing 7х9м. The roof of the log house high gable, under the second floor.
Feature log:
- cut in the "bowl"; in logs;
- the height of the 1st floor clean - 2,4-2,5 m; the height of the attic - 3,7 m.
- dimensions of the framework provided by the centers;
- log diameter is 26-28 cm (greater diameter);
Kit log:
The floor joists of logs
- Beams of logs
- Rafter made of timber 150х50мм
- Edged Board on the sheathing roof - 25mm.
Board for flooring - 25mm. edged
- Frontonly log chopped.
- Roofing (roof roof).
- Insulation between the logs with moss or jute
shipping frame!
- processing of felling a plane!
Board on the flooring of the veranda!

The layout of the frame is free. The partition is put in place, openings for doors and Windows are cut in the same place.

* WE WILL BE HAPPY TO ASSIST YOU!
* We use only photos of their work !
Contact details: show contacts
Translated by
«Yandex.Translator»
Aug. 5, 2019, 1:09 p.m.
НАЙТИ ПЕРЕВОЗЧИКА