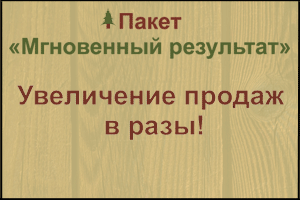 City: Nizhny Novgorod, Nizhny Novgorod region, Russia
Organization name: show
Type: Equipment for wood wastes processing
Equipment name: Sawdust pellet mill, feed
Price in rubles: 1,800,000
Description:
Gearless mills – Ferrotec 480,
Ferrotec 350.
These pellet mills were developed as an alternative geared to the pellet press OGM-1,5 a, OGM-0,8, DG-700, weak and not reliable places which are: two-stage and single-stage gearboxes, a limited number of revolutions of the matrix.
Five reasons to replace your OGM 1,5. OGM 0,8. DG 700, pelleting Ferotech



1. The torque is transmitted single-stage belt drive (8 belt), thereby excluding from the construction of the numerous, unreliable parts of the gearbox.

2. The ability to adjust the number of revolutions of the matrix depending on the used raw materials (140-350 rpm) - adjustable replacement small pulley!!

3. Improved lubrication system conical support bearings and press rollers

4. The ability to increase performance of the granulator due to the increase in the number of revolutions of the matrix.

5. The cost of annual maintenance of the pelleting Ferotech 480, Ferrotec 350 is 10 times lower than for OGM-1,5!

Example of minimum expenses on annual maintenance (excluding consumables:

dies, rollers, lubricants)

OGM-1.5: high-speed shaft 1, intermediate shaft-1 wheel, small 1 wheel, large-1, shaft faceplate-1, the Central shaft splined-1, plate-1, glass rear flange-1.

total: 375500рублей per year.

Pelleting Ferotech: the belt drive 32.

total: 38400рублей per year.
Contact details: show contacts
Translated by
«Yandex.Translator»
Aug. 14, 2019, 11:49 a.m.
НАЙТИ ПЕРЕВОЗЧИКА