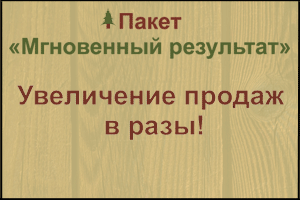 City: Moscow, Russia
Organization name: JSC "RSK"
Type: Edging:Board
Wood species: Conifers:pine
Moisture content: Natural
Length in mm: 1000 - 6000
Width in mm: 10 - 200
Thickness in mm: 10 - 200
Stock: In stock
Price per cubic meter in rubles: 8700
Description:
Any sizes of lumber in stock and on order.

Sawn timber of natural humidity. From the manufacturer!
comply with applicable GOST and passes strict quality control.

TURNING TO US, YOU ARE GUARANTEED TO ACQUIRE THE MATERIALS FIRST HAND FROM THE MANUFACTURER'S WAREHOUSE!
We have:
+ The lowest prices
+ Excellent quality of the wood, only dry
+ The correct geometry
+ Packed products, proper storage (each number through the spacer, which helps to avoid zaprevaniya and darkening of the Board)
+ Fast loading and delivery

Contact details:
Basil
8(965)-261-59-49
Site: https://aorsk.ru/.
Translated by
«Yandex.Translator»
June 30, 2019, 3:53 p.m.
write to the author of this advertisement: