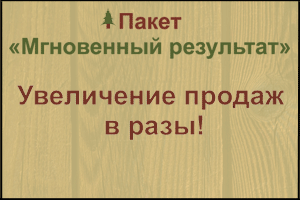 City: Izhevsk, Udmurt Republic, Russia. (also in regions of Russia (

sankt_peter
Sevastopol
Republic Of Crimea
Altai Krai
Novosibirsk region
Tomsk region
Amur region
Arkhangelsk region
Astrakhan region
Belgorod region
Bryansk region
Vladimir region
Volgograd region
Vologda region
Voronezh region
The Jewish Autonomous region
TRANS-Baikal territory
Ivanovo region
Irkutsk region
Kabardino-Balkarian Republic
Kaliningrad region
Kaluga region
Kamchatka Krai
Karachay-Cherkess Republic
Kemerovo region
Kirov region
Kostroma region
Krasnodar region
Krasnoyarsk territory
Kurgan region
Kursk region
Leningrad region
Lipetsk region
Magadan region
Moscow
Moscow region
Murmansk region
Nenets Autonomous Okrug
Nizhny Novgorod region
Novgorod region
Omsk region
Orenburg region
Orel region
Penza region
Perm
Primorsky Krai
Pskov region
The Republic Of Adygea
Altai Republic
The Republic Of Bashkortostan
Republic Of Buryatia
The Republic Of Dagestan
The Republic Of Ingushetia
The Republic Of Kalmykia
The Republic Of Karelia
The Republic Of Komi
The Republic Of Mari El
The Republic Of Mordovia
The Republic Of Sakha (Yakutia)
The Republic Of North Ossetia
The Republic Of Tatarstan
The Republic Of Tyva
The Republic Of Khakassia
Rostov region
Ryazan region
Samara region
Saratov region
Sakhalin region
Sverdlovsk region
Smolensk region
Stavropol territory
Tambov region
Tver region
Tula region
Tyumen region
Ulyanovsk region
Khabarovsk Krai
Khanty-Mansi Autonomous Okrug
Chelyabinsk region
The Chechen Republic
Chuvash Republic
Chukotka Autonomous Okrug
Yamalo-Nenets Autonomous Okrug
Yaroslavl region

Organization name: OOO "Lesproekt"
Type of service: Project activities in the field of forestry
Cost in rubles: 15000
Description:
Project organization provides the following services:
- development of project documentation forest land;
- development of the draft planning and surveying the territory;
- production forest land cadastral registration;
- forest management;
- development of the project of forest development;
- preparation of forest Declaration;
landscape inventory of forest plantations;
field survey forest area;
- development of thematic forest maps, forest management tablets, card schemes, cards in electronic form for the Navigator.

Contact details:
+7(3412)249-536
lesproekt.udm@mail.ru
Translated by
«Yandex.Translator»
July 10, 2019, 3:19 p.m.
write to the author of this advertisement: