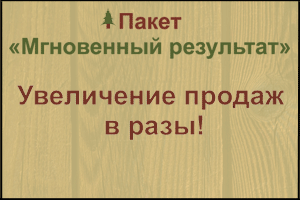 City: Moscow, Russia
Organization name: OOO "RASCHIATORE"
TIN: Seven billion seven hundred twenty eight million three hundred forty two thousand four hundred forty three
Species: Coniferous:spruce
Age in years: 1
Number: 100000
Price per item in rubles: 290
Description:
The company "RASCHIATORE" offers tapes that are used for growing seedlings with closed root system (ECS). The main application of tapes — forestry, leading reforestation works. The design of these magazines were designed for coniferous and deciduous trees.
Vertical slots and the guide ribs in the walls of the cell contributing the most natural and proper development of the root system. The roots are branching and reaching cracks in the walls of the cells are exposed to an "air treatment", which, in turn, promotes the formation of active root tips, ready for growth when planting seedlings in the forest.

The side slit also prevents the formation of lack of oxygen in the peat clump in the cell and simultaneously serve as drainage for excessive watering.
"The external dimensions of the cassette, see:
38,5х38,5x7,3
The cell size, cm: 4,1x4,1х7,3
The number of cells: 81
Cell volume, cm3: 85
The number of seedlings for 1m2: 546"

Contact details:

Ulasevich Maxim Vasilievich

+7 (903) 880-13-33



Site: https://rassada-tara.ru/
Translated by
«Yandex.Translator»
July 25, 2019, 1:18 p.m.
НАЙТИ ПЕРЕВОЗЧИКА
write to the author of this advertisement: