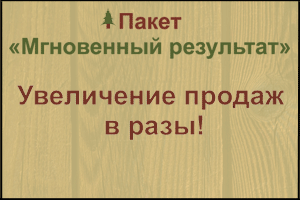 City: Moscow, Russia. (also in regions of Russia (

Altai Krai
Novosibirsk region
Tomsk region
Amur region
Arkhangelsk region
Astrakhan region
Belgorod region
Bryansk region
Vladimir region
Volgograd region
Vologda region
Voronezh region
The Jewish Autonomous region
TRANS-Baikal territory
Ivanovo region
Irkutsk region
Kabardino-Balkarian Republic
Kaliningrad region
Kaluga region
Kamchatka Krai
Karachay-Cherkess Republic
Kemerovo region
Kirov region
Kostroma region
Krasnodar region
Krasnoyarsk territory
Kurgan region
Kursk region
Leningrad region
Lipetsk region
Magadan region
Moscow region
Murmansk region
Nenets Autonomous Okrug
Nizhny Novgorod region
Novgorod region
Omsk region
Orenburg region
Orel region
Penza region
Perm
Primorsky Krai
Pskov region
The Republic Of Adygea
Altai Republic
The Republic Of Bashkortostan
Republic Of Buryatia
The Republic Of Dagestan
The Republic Of Ingushetia
The Republic Of Kalmykia
The Republic Of Karelia
The Republic Of Komi
The Republic Of Mari El
The Republic Of Mordovia
The Republic Of Sakha (Yakutia)
The Republic Of North Ossetia
The Republic Of Tatarstan
The Republic Of Tyva
The Republic Of Khakassia
Rostov region
Ryazan region
Samara region
Saratov region
Sakhalin region
Sverdlovsk region
Smolensk region
Stavropol territory
Tambov region
Tver region
Tula region
Tyumen region
Udmurt Republic
Ulyanovsk region
Khabarovsk Krai
Khanty-Mansi Autonomous Okrug
Chelyabinsk region
The Chechen Republic
Chuvash Republic
Chukotka Autonomous Okrug
Yamalo-Nenets Autonomous Okrug
Yaroslavl region
sankt_peter
Sevastopol
Republic Of Crimea

Organization name: TS "TekhnoNikol"
TIN: Seven billion seven hundred nine million three hundred thirty one thousand six hundred fifty four
Type of business: the partnership for the sale of building materials
Price in rubles: 10,000
Description:
The company "TECHNONICOL TS" is looking for Partners for Business development in 42 Regions of the Russian Federation:

The Central Federal district (Moscow Altufevo,Lyubertsy,Kostroma,Ryazan,Yaroslavl,Tambov,Tver)
North-Western Federal district (Saint Petersburg)
Privolzhsky Federal district (Kazan,Kirov,Naberezhnye Chelny,Nizhny Novgorod,Samara,Saratov,Cheboksary)
The Ural Federal district (Yekaterinburg,Izhevsk,Magnitogorsk,Nizhny Tagil, Orenburg, Perm,Sterlitamak,Surgut, Tyumen,Ufa,Chelyabinsk)
Siberia and the far East (Barnaul,Irkutsk,Krasnoyarsk,Khabarovsk,Omsk,Kemerovo,Vladivostok)

We offer:
Warehouses and SHOPPING AREA
ESCROW SERVICES
Available:
-Office and Exhibition space
-Indoor storage area
-Site open storage
We guarantee:
•Comfortable conditions for Your business;
•Strong partnerships;
•The flow of customers at the expense of network traffic "TekhnoNikol'";
•The possibility of development of Your business in our other divisions. (more than 40 cities of the Russian Federation).


Contact details:
Marina Minaeva
Phone: +7 915-600-83-72
E-mail: marina.minaeva@tstn.ru
Site: http://www.tstn.ru
Translated by
«Yandex.Translator»
Aug. 6, 2019, 3:04 p.m.
write to the author of this advertisement: