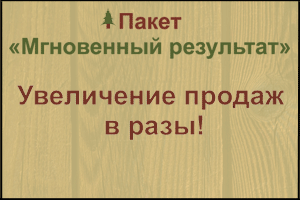 City: Kulebaki, Nizhny Novgorod region, Russia. (also in regions of Russia (

sankt_peter
Sevastopol
Republic Of Crimea

Organization name: show
Type of business: PRODUCTION
Price in rubles: 18,000,000
Description:
SELL READY BUSINESS: MANUFACTURE OF GLUED PROFILED TIMBER AND WOOD PRODUCTS. IN THE OWNERSHIP OF THE SHOP 1400M2, OFFICE SPACE 50M2, WAREHOUSE 400M2, DRYERS FOR 50M3, TA 160KW,TRACTOR MTZ-82, VEHICLES NIVA, A LARGE ZEMUCHASTKA, RAW MATERIAL BASE IS ESTABLISHED, THE PAVEMENT BEFORE THE SHOP.
Contact details: show contacts
Translated by
«Yandex.Translator»
Sept. 10, 2019, 12:33 p.m.