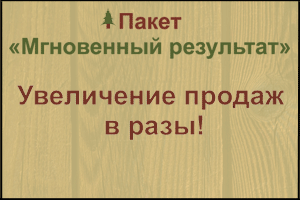 City: St. Petersburg, Leningrad region, Russia
Name: Artem Sergeev
Gender: Male
Age: 26 years
Category: Leaders
Education: higher
Education and specialty detailed: Saint-Petersburg state forest technical University named after S. M. Kirov. The faculty of forestry. Specialty "Forestry" Entered in 2009, finished in 2014. Autonomous non-profit educational organization "Training center of computer engineering" The program of additional professional education "IT-specialist" Specialization in Internet technologies Specialization - "Web mastering" Received in September 2005, finished may 2009.
Standing (years): 3 years
Experience:  Promekolodzhi, OOO Position: engineer-ecologist. 2015 – November 2018. Duties: o check out the facilities. o Communication with clients, negotiation. o Collection of primary information (source data, acts of acceptance-transfer of waste into use, request the bill from organizations from different regions, etc.). o Processing of information (plans, tables, etc.). o Checking and development of project environmental documentation (development of draft norms of waste formation MPE, obtaining limits). o generation of reports 2TP(wastes). o Development of passports of waste of 1-4 hazard class. o Work with accredited laboratories. o Communication with state regulatory bodies (the Committee for nature use, environmental protection and ecological safety, Rosprirodnadzor), contractors. Calculation of fees nvos (with preparation of the necessary documents, acts of transfer and acceptance of waste by waste types, etc.). o statement on the state account of objects that have a negative impact on the environment. o Management of projects, calculation and reporting 2TP(wastes). o the Formation of a new client base (search of clients cold and warm calls, mailings). o Work with customers (consultation and support). o Telephone calls. Reception and forwarding of incoming phone calls. o Collection of statistics on calls. o Assistance in maintaining a comfortable life of the office (ordering office supplies, drinking water).  Internships PHINT Position: photographer. July, August 2018. Reportage photography, preparation photo report of the event.  Photographer at charity and cultural events. June, July, August 2018. Reportage photography, preparation photo report of the event. Boasting sponsors events, invited guests and the organizers. Working with pulsed and constant light conditions in photo studios. Hardware configuration, the display light; selection of necessary equipment for shooting. Measurement of exposure to plasmatron when used in lighting, LAPM-flares. Interaction with the models. Processing of photos (color correction, retouch).  Manufacturing practice in 2012 and 2013. Position: trainee(marine-firefighter). 2 months of work at the airbase: Karelian center for aviation and ground protection of forests, GBU RK, Petrozavodsk with the trip to the base city of the Peninsula. Duties: o Exit and extinguishing forest fires. o data Collection. o creating tables, charts, diagrams.  LLC "Contact Service" Position: Manager of call-center/ call-center Operator. September-December 2014. Duties: o Receive and distribute incoming calls. o Cold calls. o the Formation of the client base. o Hot calls. o Detailed advising clients on products, services, terms of delivery and the shares of the company. o Processing of written requests chat and e-mail. o Work with database 1C and the website of the company.  Firm "Anatomy of the landscape" Position: Handyman gardening. Category: seasonal work Period: season, summer-autumn 2008. Duties: o the Creation of Alpine rock gardens, planting of ornamental plants.
Job title: specialist forestry specialist of Avialesookhrana
Expected salary: 40,000 ₽
Married: no
With children: no
International passport: Yes
Extra info: Skills: Confident PC user. Knowledge:Windows(Experienced PC user), MS Office, Internet, Adobe Photoshop, Adobe Photoshop Lightroom, Adobe Dreamweaver. Ability to effectively use the instruments and methods for working with them. Strengths: Responsibility, honesty, punctual, easy learner. Knowledge of: forest management, forest inventory, botany, dendrology, entomology.
Contact details:
tel.: +7 921 343 14 98
Translated by
«Yandex.Translator»
Nov. 25, 2018, 7:50 p.m.
write to the author of this advertisement: