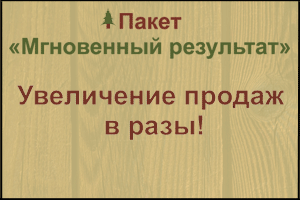 City: Vologda, Vologda region, Russia
Organization name: show
Type: Lining
Wood species: Coniferous
Moisture content: The dry forest
Price per meter in rubles: 1
Description:
Company offers sliced-Kalevala products from Arkhangelsk and Vologda forest. Deliver to Russia and for export.

Name: Batten trim "Lining", an Imitation of Timber, Block house;
Breed: Spruce, Pine;
Origin: the Arkhangelsk region;
Moisture: 16%;
Standard: EN 14915;
Grade: A, b, AB;
Cross section (mm): 12,5/19/24/27/40х96/121/146/171;
Length (mm): 3000/6000;

The products of the manufacturer inspected for compliance grade monthly by the specialist Association of certified manufacturers lumber

On the opposite faces or end, to confirm the grade, worn stamp of compliance A, b or AB (a grade With no marking), which gives the opportunity for further implementation of the chain of distribution, not to conduct re-inspections.

A video explanation of valid defects by grades on lining boards, see here

The minimum quantity is 40 m/3

Distributors who wish to work under our trademark WOOD.RUS - Welcome!

Contact details: show contacts
Translated by
«Yandex.Translator»
March 15, 2019, 9:23 a.m.
НАЙТИ ПЕРЕВОЗЧИКА