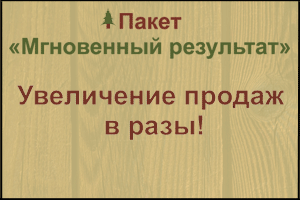 City: Vologda, Vologda region, Russia
Organization name: OOO "Russian Wood"
Type: Lining
Wood species: Coniferous
Moisture content: The dry forest
Price per meter in rubles: 1
Description:
OOO "Russian Wood" offers sliced-Kalevala products from Arkhangelsk and Vologda forest. Deliver to Russia and for export.

Name: Batten trim "Lining", an Imitation of Timber, Block house;
Breed: Spruce, Pine;
Origin: the Arkhangelsk region;
Moisture: 16%;
Standard: EN 14915;
Grade: A, b, AB;
Cross section (mm): 12,5/19/24/27/40х96/121/146/171;
Length (mm): 3000/6000;

The products of the manufacturer inspected for compliance grade monthly by the specialist Association of certified manufacturers lumber - www.RMills.ru

On the opposite faces or end, to confirm the grade, worn stamp of compliance A, b or AB (a grade With no marking), which gives the opportunity for further implementation of the chain of distribution, not to conduct re-inspections.

A video explanation of valid defects by grades on lining boards, see here - click the link https://youtu.be/DfPzXwNEihc

The minimum quantity is 40 m/3

Distributors who wish to work under our trademark WOOD.RUS - Welcome!

Contact details:
Phone: 8 (8172) 705 156
Fax: 8 (8172) 709 915
Mob: 8 (921) 716 5156
E-mail: prodaem@drevecina.ru
Site: www.Древесина.рус

Site: http://www.Drevecina.ru
Video:

Translated by
«Yandex.Translator»
March 15, 2019, 9:23 a.m.
write to the author of this advertisement: