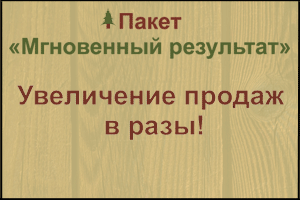 City: Zlatoust, Chelyabinsk region, Russia
Organization name: OOO "Zlaticanin"
Species: Pine, spruce
Price per kg in rubles: 8000
Quantity: 1000 kg
Description:
Our address: Chelyabinsk region, Zlatoust, street 40 years of Victory 6
The nursery offers quality zoned seeds of pine, spruce and Siberian 1-2 class quality certificates. Cones harvested in the territories of Chelyabinsk, Sverdlovsk region, Perm region and Republic of Bashkortostan. Shipping.
Seeds of Norway spruce
Class 1 was 8000 RUB.


Contact details:
Eighty nine billion two hundred twenty seven million four thousand four hundred forty four
Site: https://zlatpitomnik.ru/
Translated by
«Yandex.Translator»
Feb. 14, 2019, 10:08 a.m.
write to the author of this advertisement: